The bulls are coming for Queensland property:
QUEENSLAND is on the cusp of a property boom that could lead prices to skyrocket by more than 20 per cent in some areas and last for years to come.

Fears of a real estate armageddon in the wake of the pandemic have been replaced with a surge in confidence in the Sunshine State's housing market, driven by an exodus to lifestyle and affordability, infrastructure spending and cheap money.

From Cairns to Coolangatta, buyer demand is at an all-time high and suburb sale-price records have been smashed since COVID-19 took hold in March, while the state's southern counterparts are languishing.

New data from CoreLogic, analysed by Finder, has found the number of house sales in Brisbane jumped 21 per cent in just one month in July, and rose in value by nearly 23 per cent to a staggering $1.4 billion — a bigger rise than in any other capital city.

Economists at Westpac who were forecasting price falls of 10 per cent at the start of the year are now predicting a 20 per cent rise in Brisbane property prices over the next two years — the highest of any capital city.

Propertyology head of research Simon Pressley is expecting boom conditions "not seen in this country since the turn of the century" by Christmas — but not in Melbourne or Sydney this time…

Ryder Property Research managing director and Hotspotting.com analyst Terry Ryder agrees, although he expects price growth to be more in the range of 10 to 12 per cent…

CoreLogic head of research for Australia Eliza Owen said Brisbane and other parts of southeast Queensland would likely see a boost to housing demand once interstate border closures eased.

"This is because Queensland has been the highest recipient of interstate migration over the past few years, and the normalisation of remote work through COVID-19 may only boost that demand further," Ms Owen said…

Alex Jordan of McGrath Estate Agents said Brisbane's housing market was the strongest he had seen it in his 21-year career in real estate, and he would not be surprised if prices rise more than 10 per cent.
I agree wholeheartedly that Brisbane's property (including nearby regions) is headed into a bull market.
According to CoreLogic, Brisbane dwelling values (including the Gold Coast) increased by only 13% in the decade to September 2020, well below the increases experienced in Sydney (+60%), Melbourne (+38%) and the 5-City aggregate (+35%).
As such, Brisbane's relative valuation against the other Australian capitals is running near the lowest level in almost 50 years: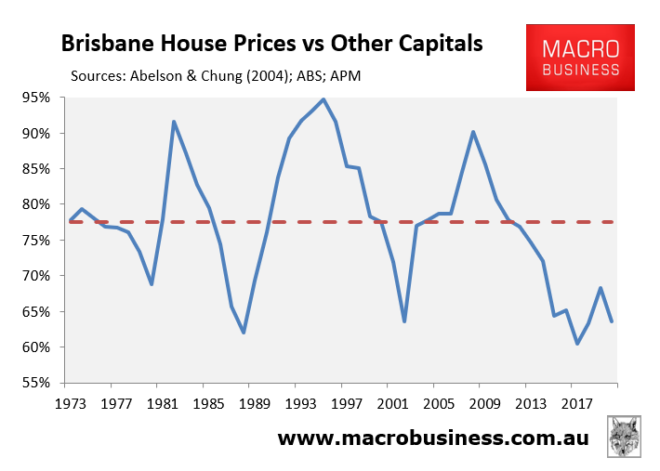 Brisbane's gross rental yields are juicy compared to Sydney and Melbourne: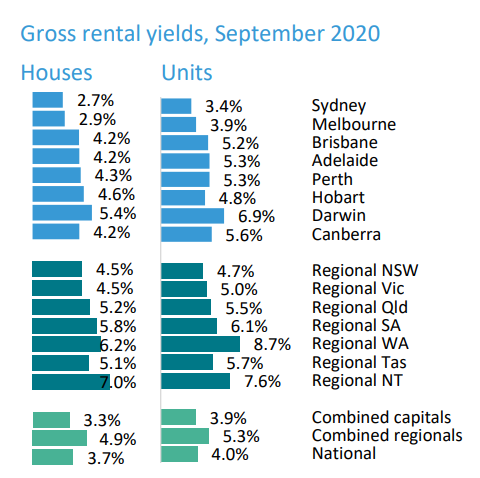 And Brisbane's rental market has tightened significantly as Sydney's and Melbourne's vacancy rates have ballooned: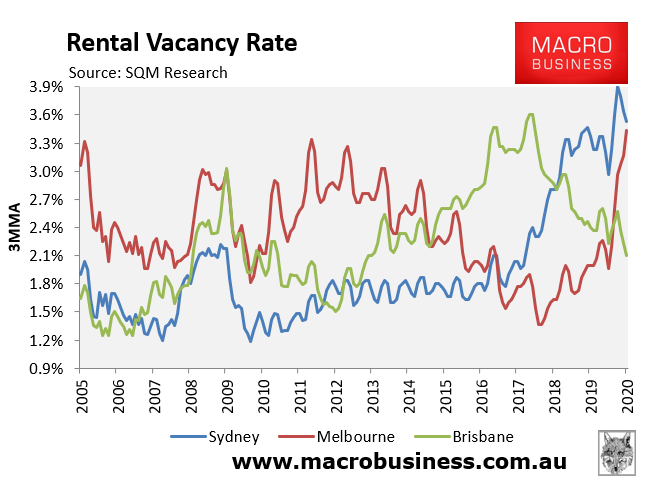 Brisbane is not nearly as reliant as its bigger city rivals on net overseas migration (NOM). Therefore, it won't be nearly as negatively impacted by the collapse in NOM.
In fact, the federal budget projects solid population growth in QLD over coming years driven by interstate migration:

Finally, housing finance has strengthened significantly across QLD, which given past correlations signals rising dwelling values: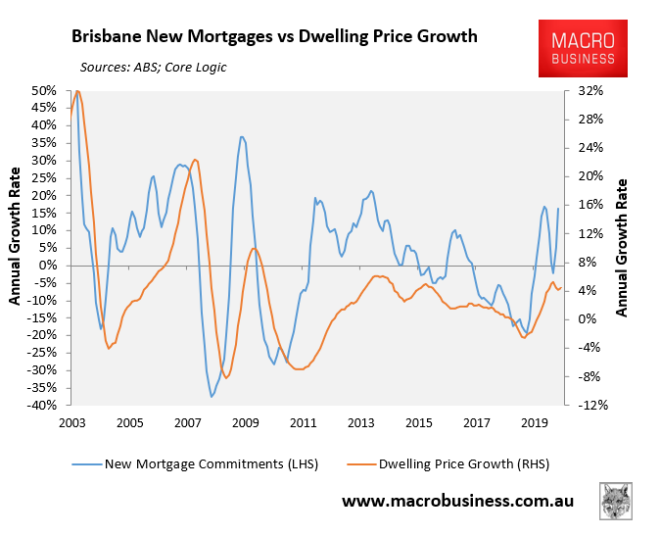 In short, now looks like a good time to buy Brisbane property.
This article was originally published by Leith van Onselen at MacroBusiness.com.au